When we found out that Lisa from the Cottage Style Blog was getting the Anti-Tech Serum for her daughter for the holidays, we knew she would add her creative flair to the gift wrapping. Lisa has been a fan of Foster's Lab for quite some time now and she thought it would be great to get the serum for her daughter, and she even got some for herself.
"I am really excited about it because it provides a natural protection against blue light damage caused from our phones and computer screens."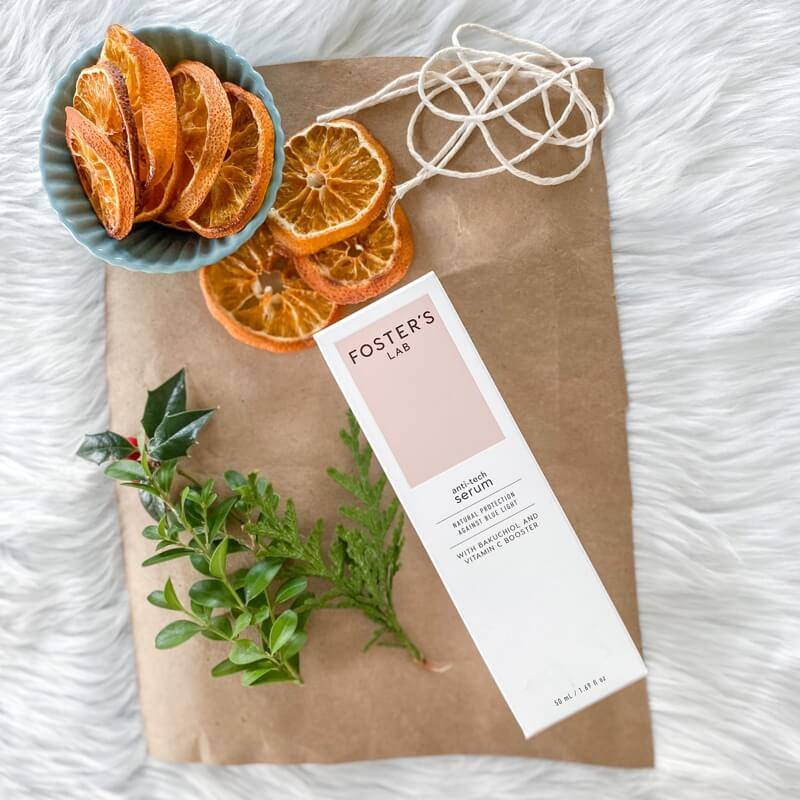 Lisa decided to go with a neutral natural gift wrapping idea, using some greenery snipped from her garden and added a pop of color with a dried orange slice. All you need is a piece of simple craft paper, twine, tape, dried orange slice, greenery of your choice, and of course the Anti-Tech Serum.
Gently wrap the Anti-Tech Serum box in the craft paper and secure it down with some tape. Next, you will want to wrap the twine vertically and horizontally around the box and loop the orange slice through at the end. Finally, add the finishing touch of your greenery of choice.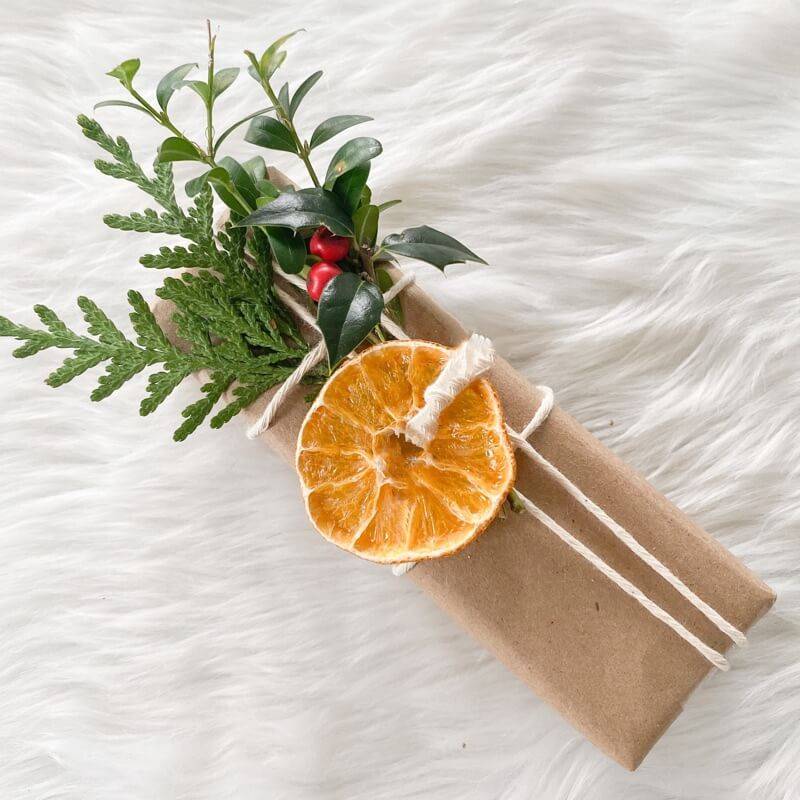 This is the perfect way to add some creativity and holiday flare to your Anti-Tech serum for the holidays.
---
discount applied at checkout
A lightweight, daily serum that is clinically proven to repair your skin against multiple signs of aging and protect from blue light damage.
---